EU Tyre Label: More to a tyre than 3 categories
Although we are confident that this new EU Tyre Label scheme will be of a major benefit to both retailers and customers, it is very important to note that label does not display everything you should know when shopping for a new set of tyres.
As we've seen, the tyre label only covers fuel efficiency, wet grip, and exterior noise.
These are important criteria to consider, however there is much more to a tyre that you should take into account in regards to the overall performance and safety capabilities.

Below are just some of the key criteria that should also be taken into account, but are not shown on the tyre label: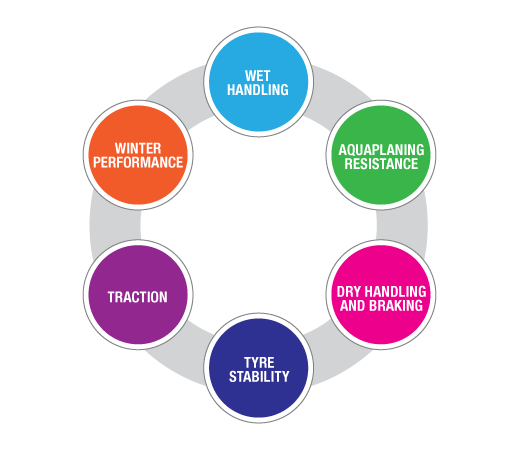 Typically, when a motoring magazine performs a tyre test, they will focus on around 15 criteria, whereas a tyre manufacturer will test in the region of 50 when developing their tyres.
This, we hope, shows how much more information is often required to get a fuller picture of what a tyre is capable of and how it performs.
Ask The Experts

As the UK's leading online tyre retailer, we are always happy to answer any questions that a customer may have about tyres. So, although the tyre label is a beneficial tool and a good starting point in fully disclosing to motorists the abilities of a tyre, we actively encourage everyone to look further than the tyre label.
If you have any questions in regards to the performance of any of the tyres stocked on Blackcircles.com, please do not to hesitate in getting in touch.
Our team of tyre experts are here for that very reason. You can contact them by email: sales@blackcircles.com.