FIA WTCC Exclusive Tyre Partner YOKOHAMA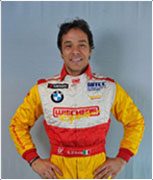 Three abreast in the YOKOHAMA trophy
The fight for top positions in the Yokohama Trophy is already incredibly close. At Monza a bunch of drivers provided breathtaking fights for the leadership and also challenged the top drivers for the overall positions.
Eventually Pepe Oriola in a Tuenti Racing Team SEAT León and Stefano D'Aste with the Wiechers-Sport BMW 320 TC shared victories, but Alex MacDowall, Norbert Michelisz, Alberto Cerqui, Aleksei Dudukalo and Franz Engstler were also in the leading pack.
This resulted in D'Aste, Oriola and MacDowall co-leading the standings on equal points, while Engstler and Michelisz are only two and three points adrift respectively.
"It was a very hard race and and the car worked perfectly. It was a hard fight with Dudukalo, but in the end he ran on oil at Lesmo I could pass him. I didn't want to take too many risks because I was concentrating on scoring good points," Oriola said after Race 1.
D'Aste declared after winning Race 2: "After the first race the team managed to solve an issue with the gearbox and I had a very good start. When I saw the Chevrolet cars in my mirrors, it felt like being in the sea with three blue sharks approaching, but my goal was to score points in the Trophy and that's what I had to concentrate on doing."
Newcomer MacDowall stated: "I'm happy to come away from my first ever WTCC event tied at the top. I was pleased with a second and third but I still think I could've won that final race had it not been for that small mistake. But this is the perfect start for me."